Description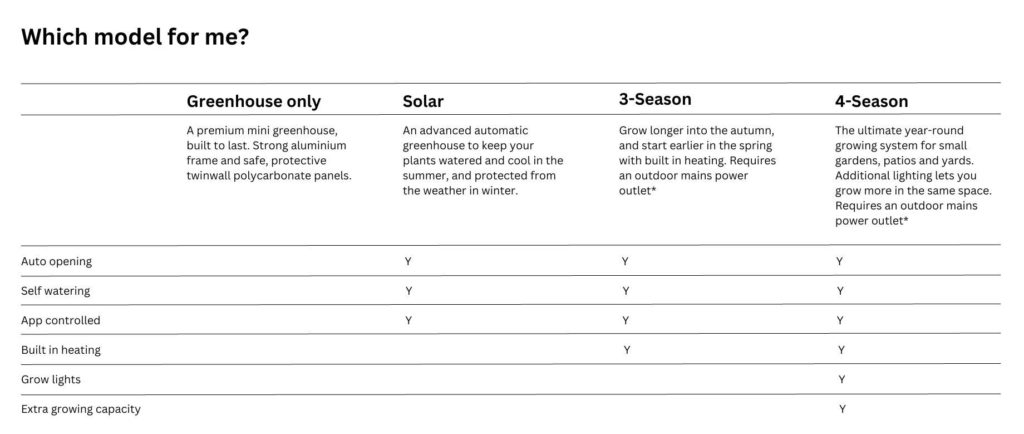 The Sprout S24 is a perfect size for an urban back garden or yard, taking up no more space than a bench.
The greenhouse has a sealed, insulated back panel, so you can put it anywhere. It comes supplied with brackets to secure it to a wall, fence or the ground.
The Sprout S24 can take 24 standard sized seed trays over four shelves and the base. Extra shelves are available for the GH, Solar and 3-season models. Alternatively, use a large garden tray, grow tubs, or your pots or containers on the mesh shelves.
The Sprout has been developed on the windy, gale-ridden west coast of Wales – it's a strong, reliable greenhouse that will last you many years.
The 4-Season model is also suitable for cool, dark north facing gardens, at any time of year.
The 3-Season and 4-Season models are mains powered, and will need an outdoor 240v socket within 5m of the greenhouse.
The Solar model comes with a solar panel on 3m of wire. The panel will need to be mounted in good sun.
Delivery in 14-24 working days.